Mission Statement
The Lithuanian High School in Germany is a unique secondary school that has been a magnet for students of Lithuanian descent from around the world for more than half a century. Its mission is to provide an outstanding secondary education to students in accordance with the curricular standards established by the Ministry of Education of the German Federal State of Hessen. The Lithuanian High School is distinguished by its emphasis on the study of modern languages, its inter-cultural environment, and its commitment to integrity, compassion, and mutual respect.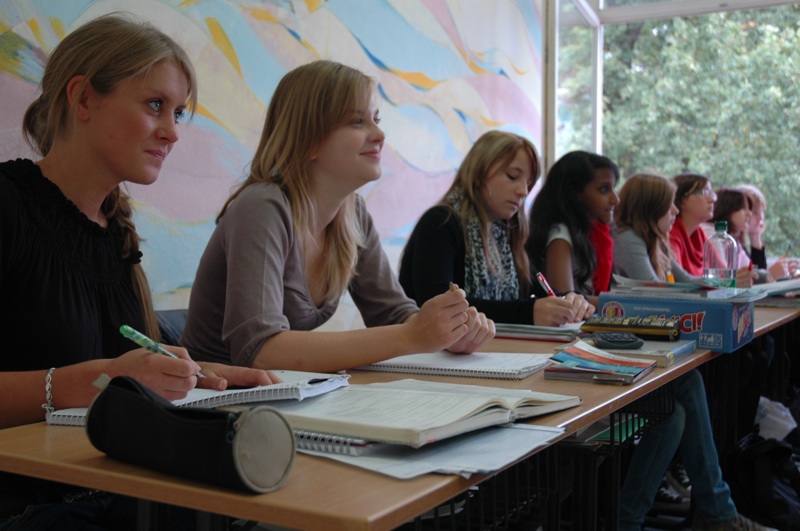 Since obtaining state accreditation in 1999, the school admits a limited number of local students regardless of ethnic background. Non-Lithuanian students today comprise about half of the student body. All students have the opportunity to attend courses in Lithuanian language, history, and culture, and to participate in extra-curricular activities that familiarize them with Lithuania's heritage. The Lithuanian High School aims not only to prepare students to take their place in society as responsible, informed, tolerant, and thoughtful adults, but also to create opportunities for students to live, socialize, and learn in a stimulating inter-cultural environment.
Academic Program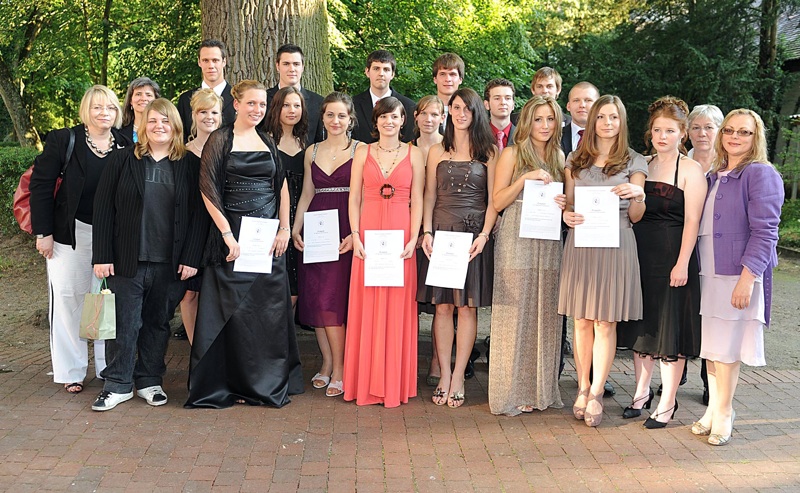 The Lithuanian High School in Germany is a state-accredited secondary school. All subjects, except for Lithuanian language, literature, and history, are taught in German, although many courses in the early grades are offered electively in Lithuanian or German.
For students of Lithuanian descent, the school's primary mission is to help them acquire and maintain their Lithuanian language skills as well as an understanding of Lithuanian culture in a Western European environment. The school offers a program for new students with limited German proficiency that provides a "jump start" for their studies without which many of them would later have difficulty in gaining access to a college or university education in Germany. The program offers an introductory curriculum that combines substantive study of all subjects required at their grade level with an intensive German language course. Students are placed in special half-day preparatory classes for one semester. Once an adequate level of German proficiency has been achieved, a student may be promoted to the regular academic program. The school's educational program for all students concludes with the German Abitur – high school diploma that qualifies a student for university admission anywhere in the world.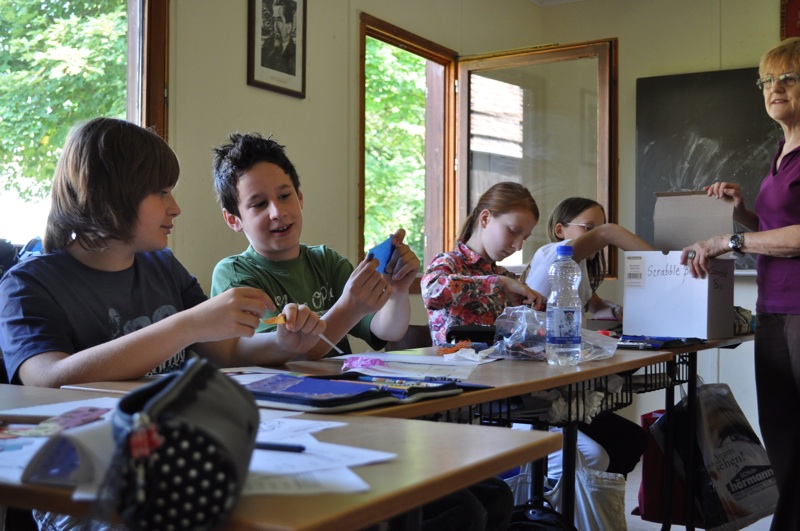 Classes at the Lithuanian High School are much smaller than in comparable public schools, facilitating a high level of supervision and individual attention from teachers in accordance with the specific talents and needs of each student.
The school year is divided into two semesters. The first semester begins at the end of August and concludes at the end of January; the second semester begins in February and ends in early July. Summer vacation is from July to August, and winter vacation lasts three weeks and includes Christmas and New Year's Day.
School hours are 8:15 a.m. – 3:50 p.m. Lunch break is from 1:30-2:00 p.m.
Dormitories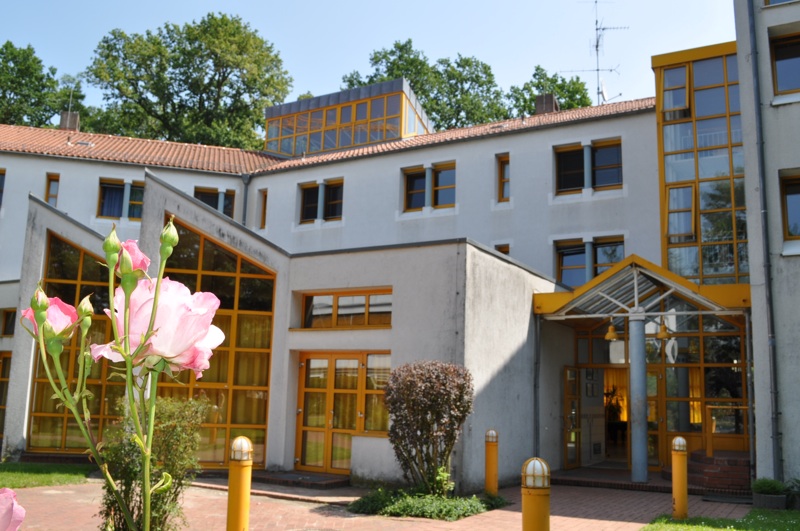 Dormitory life is a vibrant and memorable aspect of attending the Lithuanian High School. Students living at a boarding school develop lifelong friendships and acquire valuable social skills and a sense of self-confidence from an early age.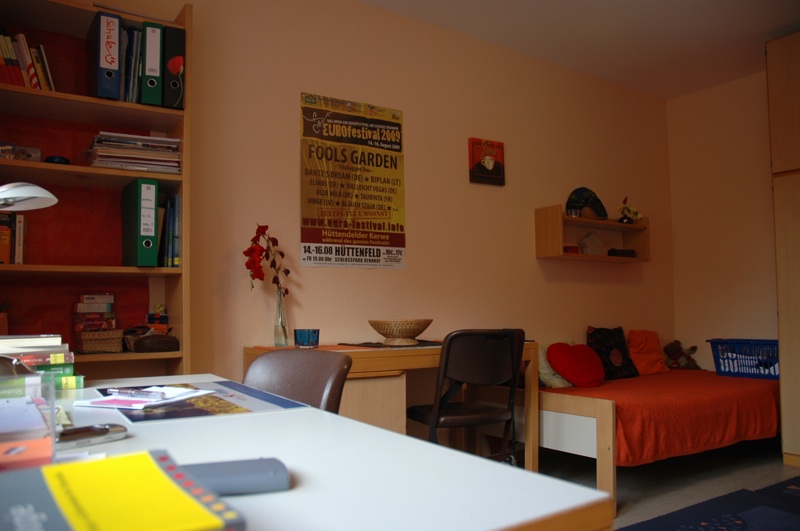 Boys' and girls' dormitories are located on campus, only a few steps from the main classroom building. The dormitories provide accommodation for up to 90 girls and boys ages 10-19. Spacious and contemporary, the dormitories combine basic necessities with modern conveniences, such as content-filtered wireless internet access. Boys and girls live in separate buildings in double rooms. The buildings are connected by a common recreation area for both boys and girls. Each dorm has its own common kitchens, television and recreation rooms, computer rooms and laundry. Resident students are supervised by four professional supervisors who ensure a safe, supportive, and harmonious environment and provide for the social and personal needs of resident students.
Daily Schedule
7:30 a.m.-7:50 a.m. – Breakfast
8:15 a.m.-1:20 p.m. – School
1:30 p.m.-2:00 p.m. – Lunch
3:40 p.m.-6:30 p.m. – Homework/extra-curricular activities
6:30 p.m.-7:00 p.m. – Dinner
7:00 p.m.-8:45 p.m. – Leisure activities
8:45 p.m. – Students return to dormitories
9:00 p.m.-10:00 p.m. – Study hour
10:00 p.m. / 10.30 p.m. – Bedtime
On weekends breakfast is offered at 10.00 a.m. and lunch at 12.30 p.m. On Fridays and Saturdays, leisure time is prolonged and various student events take place in the common areas of the dormitories.
Smoking is prohibited on the entire school territory. In addition, students living in the dormitories are prohibited to consume alcohol.
Activities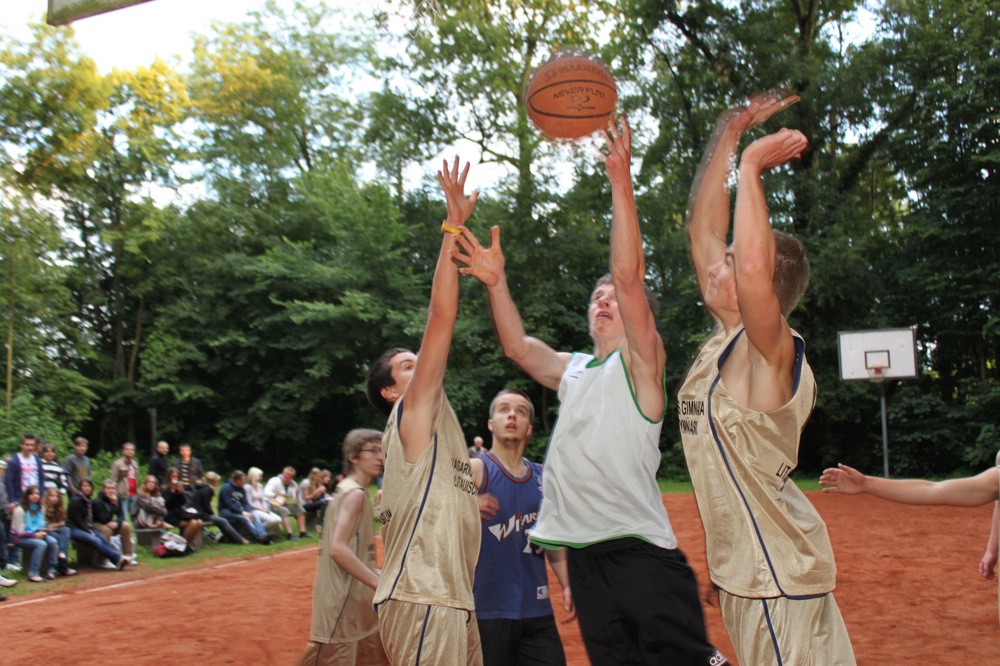 The Lithuanian High School offers a broad array of extracurricular activities. Many of them, like the Lithuanian folk dance ensemble, reflect the school's commitment to fostering an understanding of and an appreciation for Lithuania's cultural heritage. Students participating in performing arts groups often perform throughout Germany and abroad.
Clubs and Activity Groups include:
Lithuanian Folk Dance Ensemble
Choir
Orchestra
Lithuanian Catholic Youth Club Ateitis
Club Europe (Discussions, Debates, and Events Pertaining to European Politics)
Mentor Program (Older Students Paired with New Students to Help Them Integrate into School Life)
School with Courage, School without Racism Club (Organizes Projects Relating to Social Responsibility and Moral Courage)
Young Travelers' Club (Adventurous Journeys throughout Germany and Beyond)
Young Cooks' Club
Career Preparation Workshops
Art Club
Drama Club
Basketball Club
… and many others
The Lithuanian High School also organizes various excursions, sports events, campaigns, political and cultural projects for students. In cooperation with the Lithuanian Community of Germany, the European Lithuanian Cultural Center (which is headquartered at the school), and the Lithuanian Youth Association of Germany, students can take part in concerts, festivals, exhibitions, commemoration ceremonies, and other cultural events.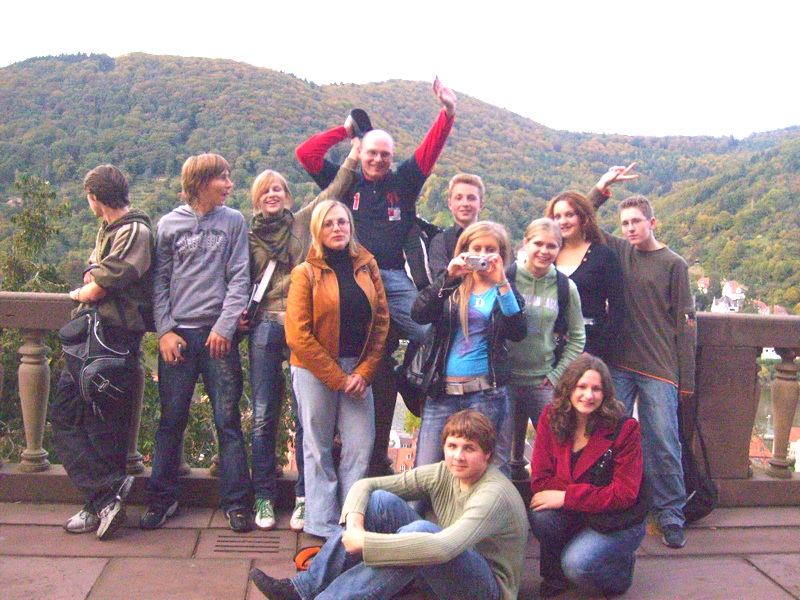 The Bergstrasse region, where the school is located, offers ample recreational and cultural activities that are easily accessible. The school's proximity to the Odenwald Mountains as well as several lakes make recreational activities like swimming, cycling, and horseback riding popular. Hüttenfeld is near to several major metropolitan areas, including Heidelberg (25 km), Mannheim (25 km), and Frankfurt am Main (80 km). Luxembourg, France, Belgium, Switzerland, Holland, and the Czech Republic can each be reached by train within a day.